Submitted 01.09.23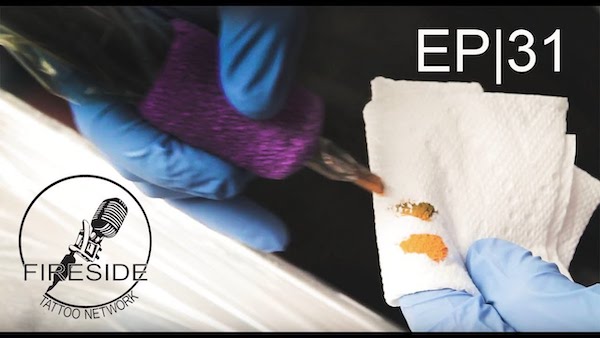 "...people think that we're pouring a lot of muted colors straight out the bottle. We're only using high key, bright colors but using them in a way that we get an infinite number of subtle tones in any value you can imagine."
- Jake Meeks
In this short clip we'll be touching on shifting values and making subtle color blends with tattoo ink. Color can be a tricky thing if you aren't totally sure what you're after, especially when you're just trying to make a slight adjustment.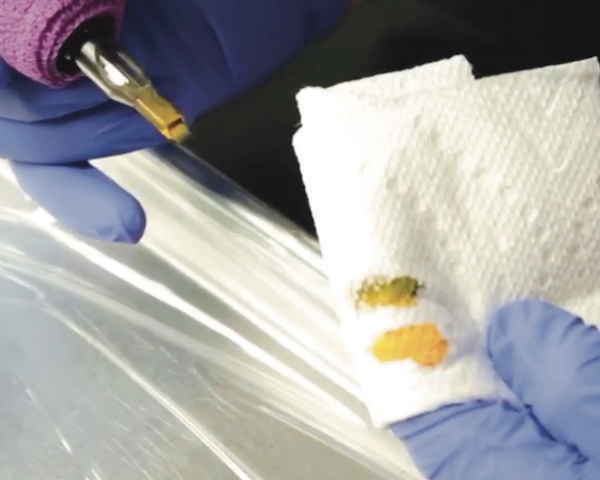 Often beginning tattoo artists will lean towards using black or white to lighten or darken a color. The trouble with this approach is that it often results in the color losing its chroma. In the example above, you can see that the yellow starts to turn green when we use black to darken it.
In the video sample above, Jake illustrates how mixing the yellow with purple will serve the same purpose to darken the color while maintaining it's chroma. This is one of the great uses of complimentary colors.
You can check out the entire episode at the link below
Use this Color Trick in Your Next Tattoo | Fireside Technique | EP 31
If you struggle with color and value in your tattooing, be sure to check out Fireside Foundations. Our flagship beginners tattooing course introduces the Fireside Method of tattoo design where we simplify the tattoo process by focusing on the principles of Shape, Value, Edge and Color
This episode was made possible thanks to the help of our affiliates. Use code "Fireside" to get discounts on the stuff you are already buying at the links below:
Neuma Tattoo, S8 Tattoo, Reinventing the Tattoo, Raw Pigments, TattooNOW